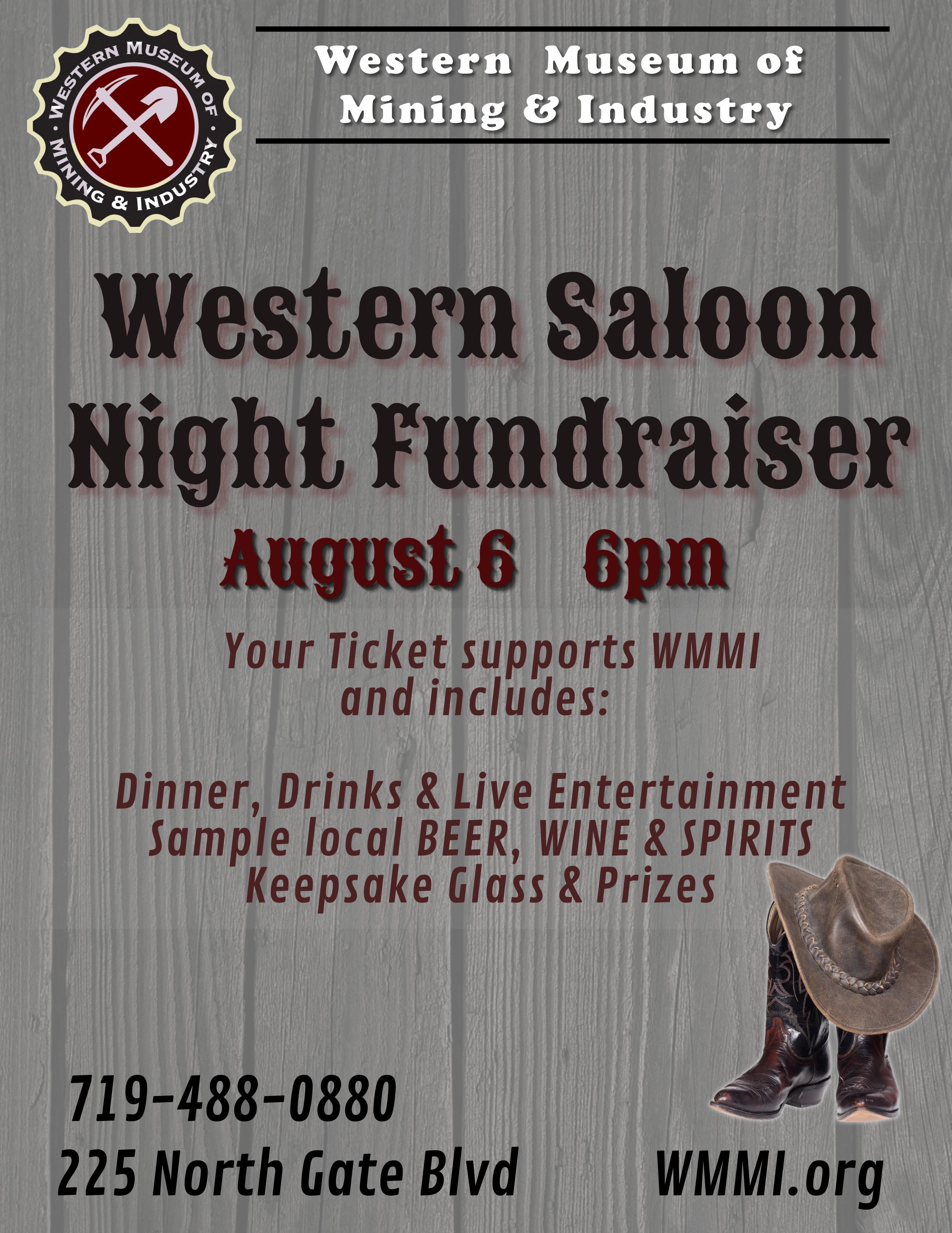 Western Saloon Night 2022
Tickets ON SALE Now
Click the Button Below
We are so fortunate to have local favorites, ASHTONZ performing
at our 2022 Western Saloon Night. 
Don't miss this chance to see this Pikes Peak Region Award Winning Band!
---
---
---
---
FAQ's:
Is there an age limit:   YES!  This is an over 21 event only.  Please have your ID
Is there a dress code:  It IS Western Saloon Night, we would love to see you in your finest western wear--from your hat to your boots!  But of course, we want you to be comfortable, so there is no western requirement.  Keep in mind, this is an indoor/outdoor event--Colorado gets chilly as the sun sinks behind the mountains, so do bring a jacket.
What if I don't like Whiskey:  We do have some of the finest distilleries in the Pikes Peak region, and most offer more than just whiskey. Plus, we have the finest breweries in the world right here in COS--and we'll have some at our Western Saloon Night!    We do also have non-alcoholic beverages, and lots of water. Stay hydrated.  Stay safe. (and if you do drink, please plan a safe ride home)
Can we buy the drinks:  Yes and no.  You may not purchase alcohol to be consumed on our property, but you may take some home for future enjoyment!  But don't worry, all of our participants are providing FREE SAMPLES for our guests, so you will leave happy.
Will there be food:  YES! We have two food trucks on site, and your admission gives you a voucher to redeem for one meal at either one.  If you would like additional food, that would be your cost.
Will there be dancing:  We have local fan favorite THE ASHTONZ and a great area to "cut a rug" or you can just relax and enjoy the music and fun.
Should we have cash/cc handy:  We are aiming for an amazingly fun night, where we can showcase our renovations on the Reynolds Ranch Hay Barn, plus some fun western games.  We love to highlight our incredible local distillers/brewmasters and food trucks.  We are thrilled to share the talents of The Ashtonz, and all of that is included in your ticket price!!!    But ultimately, yes, this is a fundraiser.  We will have "AN ASK" to provide opportunities for you to help support the mission of the museum.  Cash, Credit Card or future commitment are welcome, we are grateful for your support. 
What if i have more questions:  please feel free to call or email at any time and we'll get back to you as soon as we can.  719-488-0880 or info@wmmi.org