Fall 2023 Homeschool Days--Registration is now Open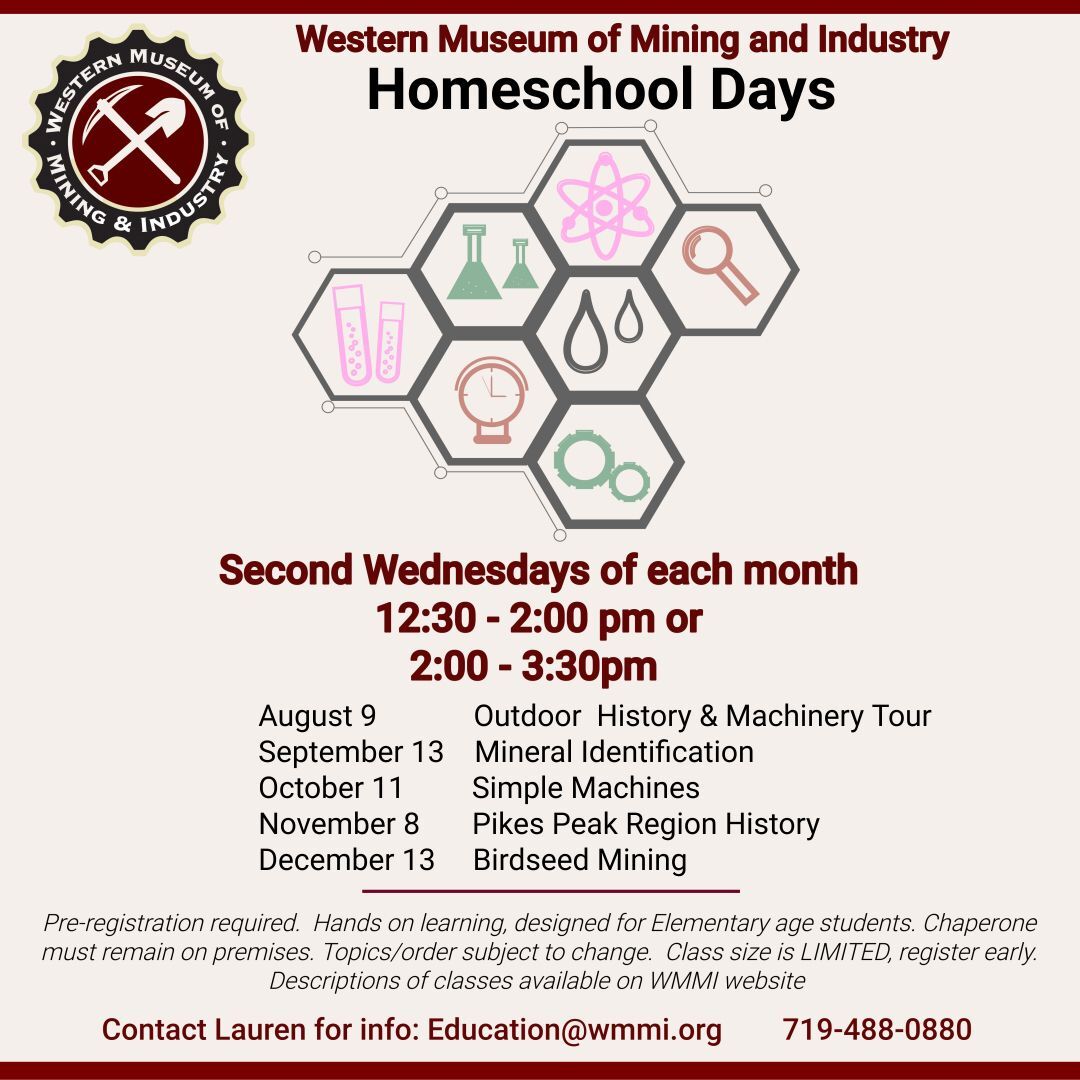 Curriculum is designed for 3-5 grade students.  Each monthly session will feature a different STEM or Colorado History topic where we explore in the classroom, in the museum and throughout the historic Museum Campus. 
We do require that a supervising adult be present, but you may work together with other Home School families, students of outlying ages/abilities may receive other age-appropriate activities.  For further inquires, please speak with our education coordinator, Lauren, at education@wmmi.org. 
Each month provides a new and interesting topic.  They each are "stand alone" classes, so you may sign up for as many as you would like and will always feel welcome. 
Full descriptions of each class will be listed here shortly, please check back.