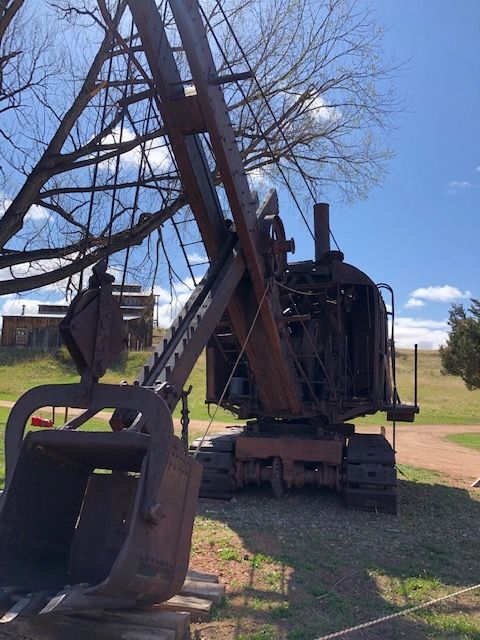 WMMI proudly displays this 1920 Osgood Steam Shovel that was built in Marion, Ohio and was used in the Sunrise Mine in Wyoming digging Iron Ore in an open pit mine (750 feet deep and quarter mile wide).  It was donated to the museum in 1982.
The Osgood is the same type of Steam Shovel that was used to build the Panama Canal--One Hundred and Two Steam Shovels raced each other to see who could move the most dirt in one of the greatest feats of engineering the world had seen.
More endearing, the Osgood Steam Shovel is featured in the children's book, Mike Mulligan and His Steam Shovel.  The beloved book by Virgina Lee Burton was first published in 1939 and tells the story of Mary Anne, the hardworking steam shovel who proves her worth.
Come see the Osgood brought to life at WMMI "Family Day" on June 11, July 9, August 20 or during the Miners' Pumpkin Patch (Saturdays in October)